History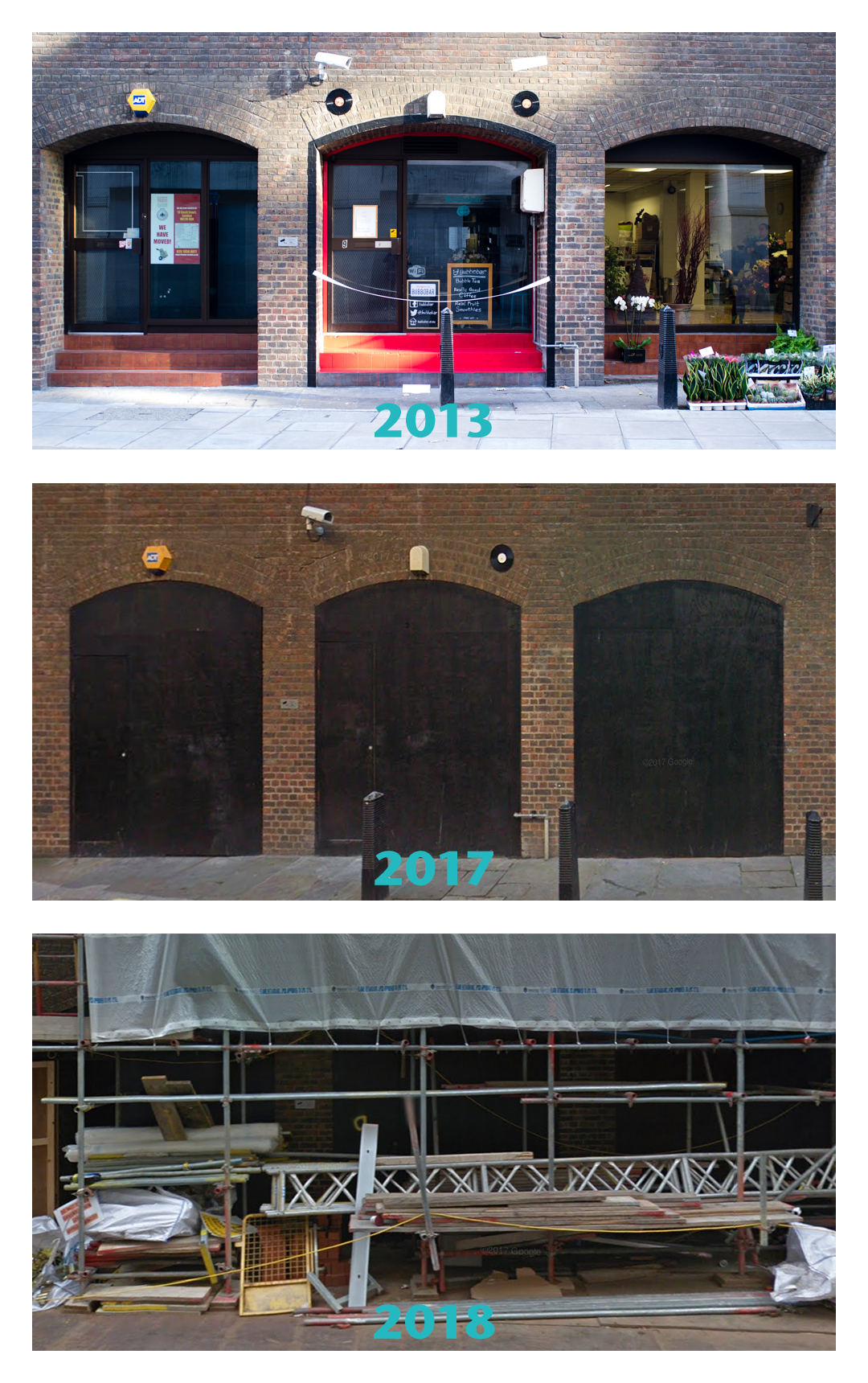 The future stems from what we build today.
In early 2013, I was just a newbie bootstrapping a mobile app startup in London. That journey put me in a situation where I:
– frequented other London coffee shops a lot while I coded on my laptop;
– really missed San Francisco's specialty coffee shops like Philz Coffee and Blue Bottle Coffee;
– hoped to cultivate a community of friendly, like-minded, and ambitious startup folks.
As a result, the idea of Bubbobar as a CO-working COffee COmmunity was born. A foundation of the three co's.
By the end of May 2013, Bubbobar started out as a street food stall at Tachbrook Street Market.
I made so many friends there!
After a fun (and eventful, to say the least) summer at the market, a 12-month lease for a pop-up location was secured.
That fall, Bubbobar went on as a pop-up shop for one full year, right next to the National Gallery in central London.
I made a lot of friends there as well!
My goals back then were simple but clear:
– to test the viability of running a co-working coffee community in central London, which was pretty much disproved in the end (at least under my circumstances);
– to continue working on the app startup.
What was also made clear to me, was that the building Bubbobar was in would be completely demolished after we moved out. The property developer's plan was to turn the whole city block into a multi-million-dollar residential / commercial development project.
Hence the short-term lease. It worked out for everyone involved.
There was no denying that those 12 months was a good run. But it was time to move on.
I decided that Bubbobar would no longer be my full-time adventure.
With the generous support of patrons-turned-friends who didn't want to see Bubbobar's online presence go to waste, the brand was pivoted into a digital publisher.
But for the time being, the time has come to move on once again.
I have since started a new iniative for my work in ethical A.I. and robotics — something that happens to be more closely in line with my education background and true passion.
In my spare time, I have also committed myself to nurturing the next generation of STEM leaders, largely because…
The future STEMs from what we build today.
—————————————————
Thank you for reading this long post.
If you are interested in hearing more about my latest adventures, please consider following the new brand, Buildiful — https://buildiful.com
And my blogger page can be viewed here — https://kathy.li
This Bubbobar site will most likely not be updated from here on out.
I hope we keep in touch!
Yours sincerely,
Kathy
June 2018